Online business finds it challenging to stand out in the crowd. One great way to have a competitive edge is to improve customer experience.
When it comes to customer experience, sometimes businesses become their own worst enemies. Do you believe in these customer experience myths? If so, maybe it is time to take a step back and think about what you are doing.
Myth: Customers Desire Constant Communication.
Truth: Customers Desire Valuable Communication.
Today's customers desire an omnichannel experience, transparency, and honesty. At the same time, they do not want to be vanquished. It forms a fine line to walk. But with the right attitude, you can do it. Here are a few tips to help you maintain that balance:
Never Opt Everyone in – Provide valuable information to people who want it. Keep your customers updated on what your company does. Do not just present what products or services you are offering. Try to convince prospects to care about your business. Indulge in personalizing communications and providing value.
Never Overwhelm – Do offer personalized content. When someone visits your website do not offer them the information that is not  required. Over-presenting information is not a good way to introduce your website or product.
Don't Make A Privacy Policy Without Sufficient Knowledge – Provide a guarantee of the privacy of customer data. Explain exactly how customer data can be used. Be explicit about what policy changes entail every time they are formed.
Myth: Artificial Intelligence And Self-Service Make For A Better Customer Experience.
Truth: Self-Service Or Ai Is Great, But Humans Are Still Valuable.
Providing self-service options for customers is required. Bots can enhance self-service options. They provide value before customers reach out to companies. Here are some tips for mixing AI and human interaction in a wise manner:
Never Add Ai Because Everyone Is Doing It – Put some thought into it. Adding chatbots or AI should focus on making the customer journey smoother, not simply lowering call volume.  Customers often display their need to speak with a human being. Include the process of VOC. This is helpful especially when a transaction is confusing, complicated, or emotionally fraught.
Never Assume Ai Is Always The Answer – Look for better avenues. You should ask questions yourself: Are there frequently asked questions capable of being answered by AI? Are there places to fix the website or a process? Are there situations where developing a personal relationship is more important than just answering a question? Value customer voice and answer their questions.
Never Make It Hard To Get In Touch With A Person – Try to make the transition seamless. If customers move from automation to human, make sure the process is smooth. The agent gets access to all the information AI has already gathered.
Myth: Customers Are Afraid Of Having Visual Engagement.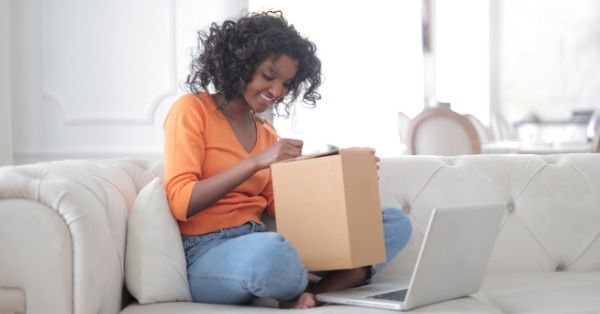 Truth: Visual Engagement Aids In Improving Customer Experience.
Visual engagement tools like co-browsing, screen sharing, and annotation have many advantages. In order to utilize your visual communication opportunity:
Never Expect Agents To Know What To Do – You have to provide training. You must allow agents to try the technology before going into a live situation. Share information concerning video engagement. Stay attentive to the voice of the customer. The concerns might be what background should be used, what clothing should be worn, and how to control facial expressions.
Don't Assume That Agents Want To Embrace New Technology – Try to make the advantages clear. When customers find that they are talking with a real person, they feel comfortable. The trust and confidence of the customer grow while anger and frustration shrink. When customers and agents have an online view, calls are streamlined. In this way, satisfaction grows for both parties.
Don't Assume That The Video Is The Way To Go With Every Interaction – Use the facility of video in high-touch situations. In emotionally charged markets like finance and healthcare, video calls are crucial. Video calls are a great way for high-value conversations.
Myth: Shorter Calls Give A Better Customer Experience.
Truth: Answering Questions, Though Many, Results In A Better Customer Experience.
Nobody wants to call customer support more than once with the same question. The problem arises if your business focuses on getting customers off of the phone quickly. Customer engagement is the most important thing. You should aim at answering their questions. You can deal with this challenge by doing the following:
Never Work Toward Shrinking Average Handle Time – Emphasis should be given to helping customers. AI results in complex calls. Try to solve problems, provide guidance and find answers instead of shortening conversations. Adjust key performance indicators (KPIs) and reflect possible longer call times.
Never Depend On Scripts – You should provide in-depth training. Agents follow scripts that are so obvious and stilted. They often go completely off point. You should provide education so agents can answer questions in a natural, conversational manner.
Never Make Customers Escalate – You should strive to have subject matter experts readily available. Give agents the tools to handle the most complex cases. It is beneficial for customers. It transforms agents into trusted, confident, valuable people.
Myth: Customers are Looking to be Amazed.
Truth: Customers are Looking for an Effortless Engagement.
Customers desire engagement with your company to be effortless. The way to amaze your customers with a great customer experience is to permit them to find answers, make decisions and work with your company in the easiest way possible. You should find ways to make the customer experience as smooth as possible.
Final Words
It is high time to stop believing in myths. These myths stunt the growth and prosperity of your company. They affect your business. They stain the reputation of your customer service. Instead, try to make the experience of the customer effortless and enjoyable. Transparent, well-organized customer service is a delight for the customer. Efficient customer service leads your company to success. Try to keep preventing myths about customer service from getting absorbed into your company.